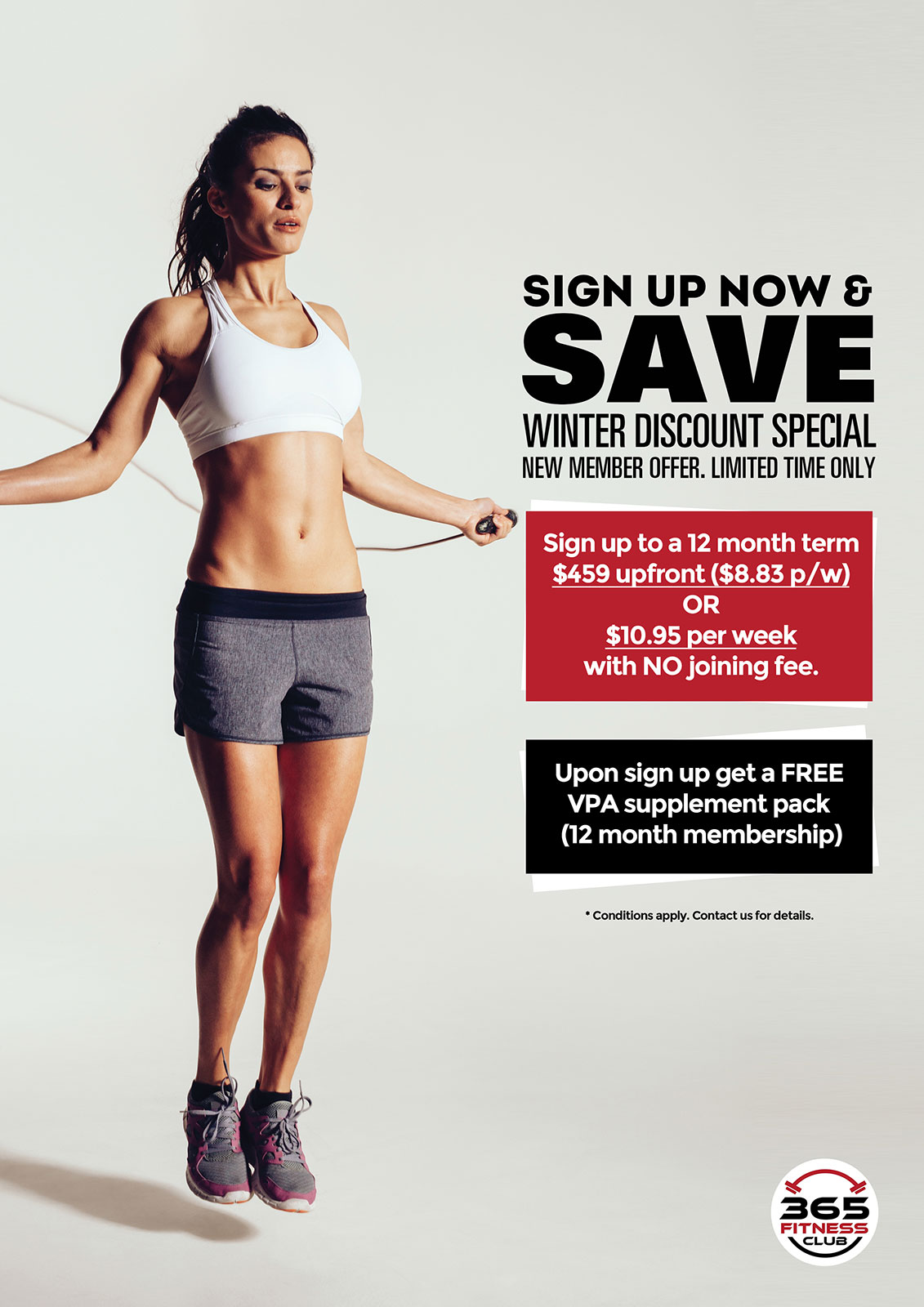 Fit Winter Discount Special
Get your fitness back this winter with this limited time offer from 365. Expires 31st August. Offer valid for new members only.
Terms and Conditions apply. Contact our team for details.
If you would like to make an enquiry simply complete the form below. We are conveniently located in the middle of Kensington Village, Bray Park.